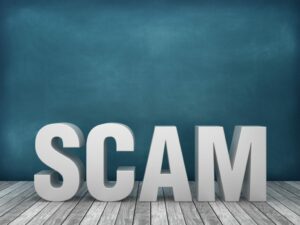 So here it is folks.
You get that message from the Silicon Valley Review – the "most trusted source of news and information for global business leaders, decision makers and professionals."
They want to FEATURE YOU!
That should make your PR Department go atwitter. Wow! We are recognized for all that hard work we did.
Then you read down a bit and you see that it is just a total SCAM. Pay us $2,500 and we do the article.
And they are in New Jersey!
Jeez, how stupid can people be to engage with people like this.
Kind of like the TV show that calls and wants to interview you for a feature on great software leaders. Then they tell you to share part of the production costs, $1,500.
This is scammy stuff folks and it should be framed, discussed, pointed out and ridiculed:
Here is the email from Silicon Review:
Dear Jay,

Greetings from The Silicon Review!

My name is Jessica Williams- Marketing Executive from The Silicon Review (A business magazine and most trusted source of news and information for global business leaders, decision makers and professionals), published from Silicon Valley, California and having its Headquarter in New Jersey. 

I am glad to inform you that, we have shortlisted your company as one of the admired company in "50 Most Admired Companies of the year 2019" list. It will be 2 full-page in-depth feature about your company's differentiators, products, services, challenges, road-map and how the CEO is driving the company with an interesting photograph and heading . We will also talk about, how all 50 Admired companies are giving their best to the business community and their effort towards the ecosystem. 

"You reach us and we will help you out to reach your target audiences and customers."

This is a great opportunity to share your admiring story and to showcase your company, product/services in front of 1.5 million decision makers who could be your potential customers. This is undoubtedly going to optimize your visibility as it will reach to 70,000 (Print subscribers) senior leaders and decision makers in global business community.

Benefits:
1) Title as a "50 Most Admired Companies of the year 2019" with an interesting photograph of the CEO/Founder.
2) Two full-page in-depth feature about your company's differentiators, products/services, challenges, road-map, strength, unique proposition to the customers worldwide and how the CEO is driving the company with very interesting picture and chart-graphs.
3) Two full-page complimentary ad/press release/article/product release, that you can use anytime within one year from the date of signing the contract.
4) One whole month visibility on the homepage of our website and one complimentary hard copy of the issue.
5) Full reprint rights, Certificate of Honor and high-resolution PDF of the profile which you can use for your media circulation and the same you can put on your website also.

Registration fee: $2500

For Selection: Please send me an e-mail confirmation for your participation and we will go ahead with further procedures like paperwork, editorials, designing etc.

Note: Ranking will be on the basis of the information and materials you provide us in the interview. 

I am sure you will agree as this is a very good branding exercise for your company.

Best regards,
Jessica Williams l Marketing Executive
Email: jesssica@thesiliconreview.com | Direct: 510-400-8518 | Fax: 609-482-4747
Registered office: Silicon Review LLC, 3240 East State Street Ext Hamilton, NJ 08619